If podcast appearances aren't part of your 2022 marketing plan, you are missing a critical piece!
We fully prepare entrepreneurs like you for multiple guest appearances on top podcasts (no matter how many you've currently done)… Recorded All in One Day! That's PodMAX!
Getting yourself professionally ready and booked on top podcasts needs to be part of your business strategy.
PodMAX is like speed dating for podcast hosts and their guests!
We perfectly prepare you for your appearances by helping you identify, practice and deliver your meaningful message. Then we match you (speed dating style) to record on multiple top shows so you can reach a wide audience… all recorded in ONE day!
PodMAX is everything you need to be fully confident, properly skilled and effectively trained in crafting and delivering your meaningful message those who most need to hear it.
The PodMAX Experience includes access to our online virtual event where we give entrepreneurs and founders the chance to record and be interviewed as a guest on 3 top podcasts in your industry…
All before the day is done!
You'll be put in the virtual room with other high level entrepreneurs for a day of networking, learning, and growth.
THIS IS HOW WE PREPARE YOU.
First, we help identify your most powerful storylines, themes and messaging. Whether you've been on one show to date or a hundred shows, our outside perspective through the pre-event training will position you powerfully as a respectable thought leader in your industry.
Of course we know that practice makes perfect. Our training ground helps you practice the language, placement and details surrounding your message. You'll gain full awareness of which stories to lead with and which to save for later. You'll be given the tools and technique to implement for wider impact and greater visibility.
Communication is key. Now you're ready to communicate with power and passion. You have the confidence to connect with your audience and put your skills to the test by appearing as a guest on the right podcasts for you.
It's show time. You are polished and you're ready to shine. Our PodMAX Main Event matches you with relevant and vetted podcasts for you to appear as a guest, each recorded in one day. You'll be rubbing (virtual) shoulders with other high level entrepreneurs to excel in every regard.
Tell us how many podcast guest appearances you have made and we we'll show you how PodMAX can best work for you.
Wonderful! We love that.
Plenty of brilliant entrepreneurs like yourself have come through PodMAX while experiencing their first guest appearances.
Through our training, you'll gain the confidence to show up like a pro to your guest spots that your show hosts will think you've done this a million times. No joke. We see it over and over again.
How amazing is that!
So you have some knowledge and experience under your belt, but you know there's always room to grow.
We will make sure you get there with power and passion. Through our training, we'll help you connect the dots and make certain you are ready for your next set of guest spots as if you've been at it for years. For real.
Perfect! Then you will fit right in.
The best thing we can say about this industry is that there is always room for growth.
Whether it's discovering a new angle for your story or feeling utterly blown away by the vulnerability at the event, you'll leave with a new found love and respect for what life has to offer.
Notable Keynotes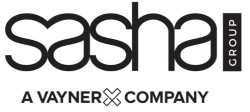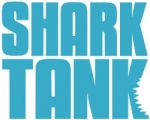 Frequently Asked Questions
What does the day look like?
The PodMAX Main Event will take place from 9am – 5pm EST inside our private Zoom room.
You'll be given the one link you'll need to access the entire day. Over the course of the day, you'll have 3 scheduled interviews featuring you as the guest.
In between those 3 sessions, you'll enjoy a masterclass full of training and education, plenty of networking throughout the day and a keynote discussion.
As always, PodMAX is an EVENT that is more than just the interviews!
Your exact agenda and interview schedule match-up will be delivered to you via email prior to the big day.
On what shows will I be a guest?
We guarantee you'll be a guest on 3 top podcasts that are relevant to you and your indiustry. You will know exactly what shows you'll be interviewed on prior to the event. We pride ourselves on bringing together top hosts/shows for you to be interviewed on.
Once you sign up, you will fill out a detailed profile that will help us match you perfectly with the shows that align with you and your goals.
HAVE YOU ATTENDED A PodMAX EVENT IN THE PAST? You will be on 3 completely different shows from any previous shows you already appeared!
What happens with the 3 podcast episodes that I record?
As part of PodMAX, you will record as a guest on 3 top shows that are relevant to your industry.
Each of those episodes will be released on that host's podcast according to the show host's schedule.
Typically, you can expect your show appearances to be released between 1 and 4 weeks from the date of recording.
Do I have to be available for the entire day?
Yes. If there's one thing we've learned through the 10 PodMAX events we've held to date, it's that the day actually flies by. Each hour of the agenda is perfectly crafted for your benefit.
You won't want to miss any part of it.
You'll be given the exact agenda the week prior to the event.
Reviews and Testimonials
What Can You Expect from PodMAX?
Jason Feifer, Editor-in-Chief at Entrepreneur Magazine loves the event!
"The entire day was 'next level!' It left you with a feeling of actually being AT a conference!"
"Unlike any other event I've ever been to!"