Update: Only General Admission Tickets Are Now Available!
While tickets to the event SOLD OUT,
you can still get your General Admission Pass today...
Experience PodMAX Global from the Front Lines!
Friday, July 10, 2020
What You Get With Your General Admission Pass:
While there are no more spots available to record as a guest on your favorite shows, you can still experience PodMAX Global as a General Admission Pass holder!
Spend the day networking with all the entrepreneurs (the podcast guests)
Network with all of the podcast hosts
Get up close and personal with our keynote speaker, Matt Higgins, and have your questions answered during his interview with Jason Feifer (Editor in Chief, Entrepreneur Magazine)
Be part of the live virtual Workshop with Jordan Harbinger
A boatload of opportunity to post plenty of content on social
Learn communication and networking skills
Gain the confidence needed to increase your visibility in your industry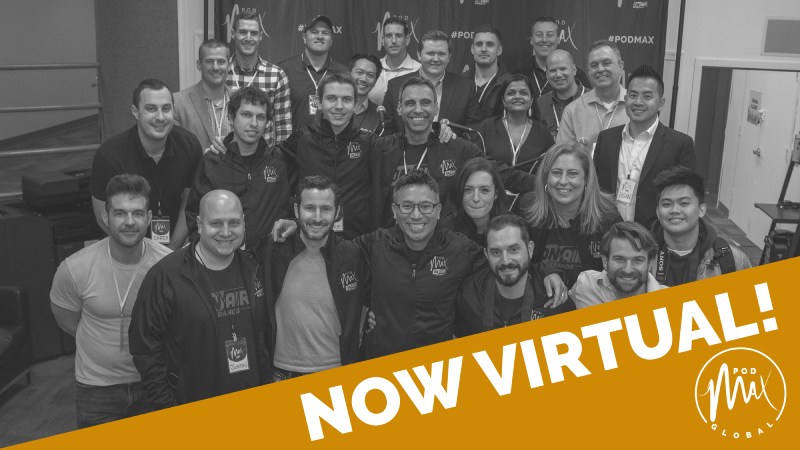 9am – 10am EST:
Welcome in and get to know the other attendees, the hosts, and the team.
1pm – 2pm EST:
Workshop with Jordan Harbinger
3pm – 4pm EST:
Keynote speaker, Matt Higgins, interviewed by Jason Feifer
4pm – 5pm EST:
Networking hour with all attendees and podcast hosts
Join Us with Your General Admission Pass!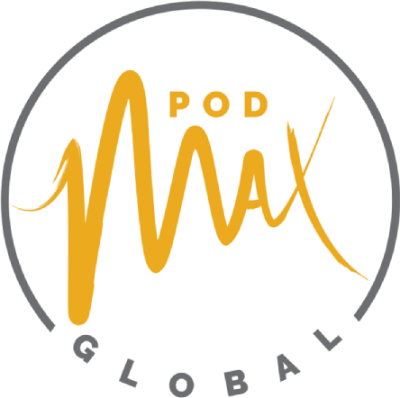 Your Keynote Speaker:
Matt Higgins
Wondering how to achieve breakout success at your most pivotal growth moments?  Join Matt Higgins as our PodMAX keynote presenter for the answer!
Matt Higgins dropped out of high school at age 16.
Today he is a recurring Shark on ABC's four-time Emmy-Award-winning TV show Shark Tank, vice chairman of the Miami Dolphins NFL Football team, and Executive Fellow at the Harvard Business School.
He is a noted serial entrepreneur and cofounded New York City-based RSE Ventures in 2012, a private firm responsible for amassing a multi-billion-dollar investment portfolio. The company incubates and invests in other companies across sports and entertainment, food and lifestyle, media and marketing, and technology.
Higgins is also co-owner of VaynerMedia, founded by digital marketing expert Gary Vaynerchuk, and a partner in early-stage venture fund Vayner/RSE.
Your PodMAX Global ticket allows you to rub (virtual) shoulders with Matt so you can discover what allows your business to stand out and how to position it attractively to both clients and investors.
(This session is recorded and made available to ticket holders so you can watch it over and over at your leisure!)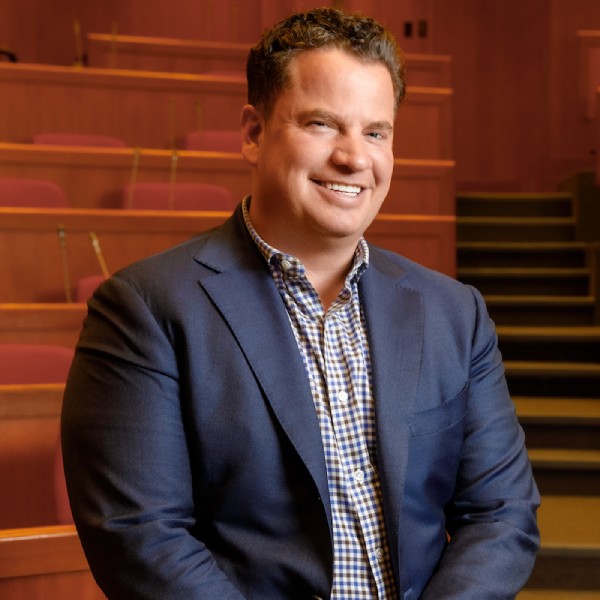 By being in the PodMAX Global (virtual) room with Matt, you will gain substantial insight, tools, and strategies that you can implement into your business immediately!
(Plus, you'll have the recording of this session to playback and watch anytime you want!)
Your Workshop Leader:
Jordan Harbinger
Your ticket includes access to the Workshop Hour as part of the day!
Access Your Hidden Network and Confidently Command Any Social Situation
Jordan has hosted a top 50 podcast for over 13 years and receives over 6 million downloads per month, making The Jordan Harbinger Show one of the most popular podcasts in the world.
How would you like to connect with famously busy people you might otherwise write off as being out of your networking league?  Or be able to provide value to your network at every level. Or fearlessly navigate the difficult waters of tapping into that network for help when you need it.
Yep, that's what you can expect!
In this powerful live session, you'll learn directly from Jordan what it takes to:
Access your hidden network
Connect with captains of industry
Get your "ask" in gear
Always have value to bring to the table
Confidently command any social situation!
The On Air Brands Network