Enrollment Now Open for October 16, 2020
Share your message. Reach your audience. Grow your business.
We get it. You have big dreams to tackle on your to-do list. Whether it's serving more clients to make more money to get your time back, or impacting more people to make a world of difference, PodMAX will get you there in no time.
PodMAX is everything you need to be fully confident, properly skilled and effectively trained in crafting and delivering your meaningful message those who most need to hear it.
How, exactly?
You appear as a guest on multiple top podcasts relevant to your industry… all in one day!
Each hour, you'll rotate into a different virtual studio to record the next show that we match you up with. How perfect!
A Unique Event for Podcast Guests and Hosts!
The PodMAX Experience includes access to our all-day virtual event where we give entrepreneurs (you!) the chance to record and be interviewed as a guest on 3 top podcasts in your industry…
All before the day is done!
Plus, in between recordings you'll be part of a MasterClass, plenty of networking, and a keynote session.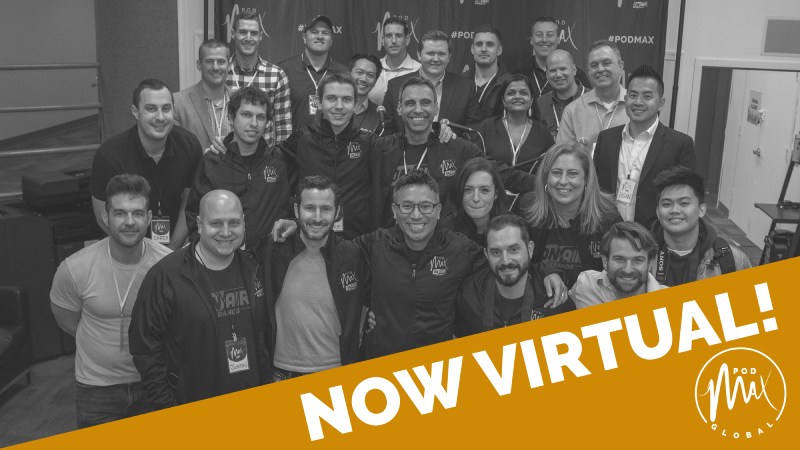 By investing in PodMAX, you experience an event like no other.  You are matched up perfectly with multiple top podcast hosts throughout the day.
"The entire day was 'next level!' It left you with a feeling of actually being AT a conference!" ~Larry Roberts, host of Readily Random Podcast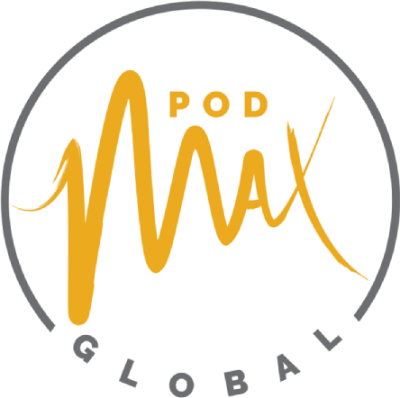 [Push Play] Wondering what PodMAX is really like?
Here's an actual clip of all the attendees funneling back into our main virtual room, having just each recorded their first podcast interview of the day.
Your Keynote Speaker:
Hal Elrod
After surviving multiple near-death experiences and impacting millions of people through his books, Hal Elrod is now on a mission to elevate the consciousness of humanity, one person at a time.
As the author of the international bestselling book, The Miracle Morning—which has been translated into 37 languages and sold over 2 million copies—and his newest book, The Miracle Equation, he is doing exactly that.
Hal is also a hall of fame business achiever, ultramarathon runner, 7-figure entrepreneur, and most importantly – a grateful husband and a father.
He has dedicated his life to helping other people overcome their challenges and become who they need to be in order to create the life that they truly want and deserve.
(This session takes place live during the virtual event and is recorded and made available to ticket holders so you can watch it over and over at your leisure!)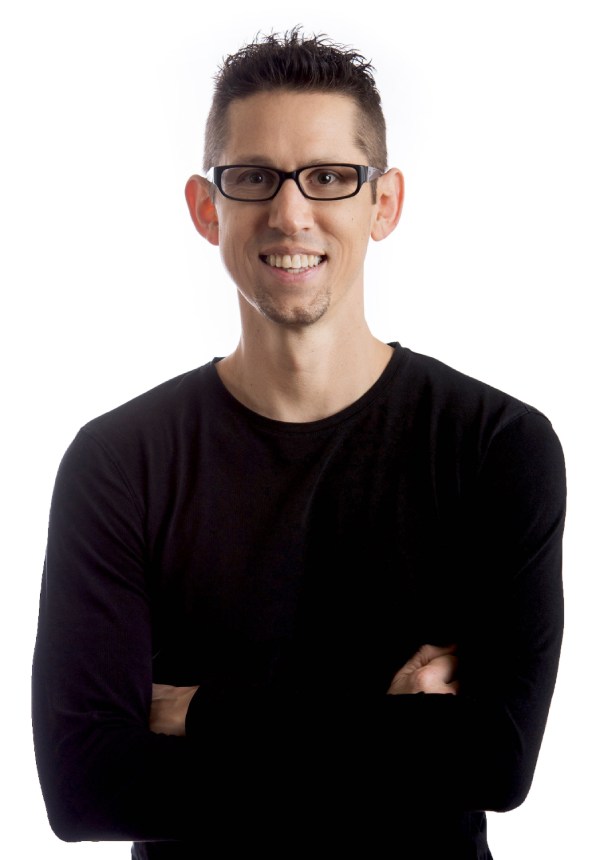 By being in the PodMAX (virtual) room with Hal, you will gain substantial insight, tools, and strategies that you can implement into your business immediately!
(Plus, you'll have the recording of this session to playback and watch anytime you want!)
What Does The Day Look Like?
The PodMAX Main Event will take place from 9am – 5pm EST inside our private Zoom room.
You'll be given the one link you'll need to access the entire day. Over the course of the day, you'll have 3 scheduled interviews featuring you as the guest.
In between those 3 sessions, you'll enjoy various panel discussions, Q&A sessions to get your questions answered, and a keynote presentation.
As always, PodMAX is an EVENT that is more than just the interviews!
Your exact agenda and interview schedule match-up will be delivered to you via email prior to the big day.
PodMAX takes place inside our private Zoom room. You'll be provided the link to access prior to the day's event.
We guarantee you'll be a guest on 3 shows. You will know exactly what shows you'll be interviewed on prior to the event. We pride ourselves on bringing together top hosts/shows for you to be interviewed on.
HAVE YOU ATTENDED A PodMAX EVENT IN THE PAST? You will be on 3 completely different shows from any previous shows you already appeared!
Yes! The main portions of the event will be recorded and made available to you for lifetime access. Aside from your 3 podcast interviews, you'll be able to watch the recordings of the workshop and keynote discussion from the day!
Reviews and Testimonials
What Can You Expect from PodMAX?
Jason Feifer, Editor-in-Chief at Entrepreneur Magazine loves the event!
"The entire day was 'next level!' It left you with a feeling of actually being AT a conference!"
"Unlike any other event I've ever been to!"
Our Podcasters' Social Reach
Get My Ticket Today For The PodMAX Experience!
PodcastGuests.com Newsletter Readers Receive Automatic $100 Savings!
RETAIL - $797
NORMALLY - $727
$627
ALL ACCESS PASS
Gain exposure and get your message heard by appearing as a guest on 3 TOP PODCASTS
5-Day Virtual Challenge: (self-paced) Dig into each of The 3 D's (Discovery, Delivery, Discipline) and get a head start on crafting and communicating your message

Grow your net worth through our NETWORKING SESSIONS. Align with all the other guests and podcast hosts.
Discover business best practices from industry experts at our MASTERCLASS SESSION.
Rub (virtual) shoulders with and learn from our KEYNOTE SPEAKER STRATEGY SESSION
Enjoy lifetime access to EVENT RECORDINGS (Workshop, Keynote)
EXECUTIVE MEDIA TRAINING: Practice your interview during our pre-event group training and practice session (recorded for your review)

Access to the ON AIR BRANDS NETWORK Private Facebook group
RETAIL - $1297
NORMALLY - $1167
$1067
TRANSFORM YOUR BUSINESS
Includes everything from the PRO Ticket plus...
2 ADDITIONAL podcast bookings post-event.


Podcast bookings fulfilled by our our official booking partner, Kitcaster.
Our two flagship video training courses:

BEST GUEST EVER: 6-Part video training course (complete with transcripts and worksheets)
BEST INTERVIEW EVER: 6-Part video training course (with transcripts and worksheets)
ALL RECORDINGS from PREVIOUS PodMAX virtual events
RETAIL - $1997
NORMALLY - $1747
$1647
BROADEN YOUR IMPACT

Includes everything from the ELITE Ticket plus...
MASTER THE MIC Training Program: 4 weekly post-PodMAX group workshop sessions
The "Master The Mic" Program will have a profound impact and includes:

✔️ Taking your message and podcast guesting career to new levels of visibility
✔️ Receiving a professional audit and feedback of YOUR interview conversations
✔️ Strategy session to implement immediately and to plan for the bigger picture
✔️ Implementation and accountibility
✔️ Practice and rehearsal sessions