Hello, Joe & Matt's Tribe!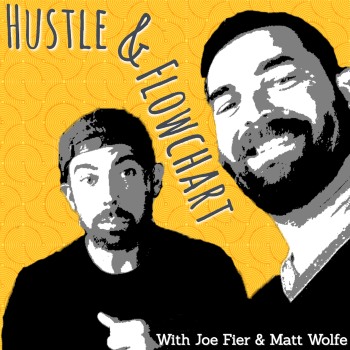 We are so happy to have you sign up to experience PodMAX where you identify, practice, and communicate your meaningful message!
Share your message. Reach your audience. Grow your business.
We get it. You have big dreams to tackle on your to-do list. Whether it's serving more clients to make more money to get your time back, or impacting more people to make a world of difference, PodMAX will get you there in no time.
PodMAX is everything you need to be fully confident, properly skilled and effectively trained in crafting and delivering your meaningful message those who most need to hear it.
How, exactly?
It starts by preparing you to improve the results of your podcast guest appearances.
And it continues through our online event that will have a profound impact on the way you see the world, and the way the world sees you.
Are you ready?
Frequently Asked Questions
What does the day look like?
The PodMAX Main Event will take place from 9am – 5pm EST inside our private Zoom room.
You'll be given the one link you'll need to access the entire day. Over the course of the day, you'll have 3 scheduled interviews featuring you as the guest.
In between those 3 sessions, you'll enjoy a masterclass full of training and education, plenty of networking throughout the day and a keynote discussion.
As always, PodMAX is an EVENT that is more than just the interviews!
Your exact agenda and interview schedule match-up will be delivered to you via email prior to the big day.
On what shows will I be a guest?
We guarantee you'll be a guest on 3 top podcasts that are relevant to you and your indiustry. You will know exactly what shows you'll be interviewed on prior to the event. We pride ourselves on bringing together top hosts/shows for you to be interviewed on.
Once you sign up, you will fill out a detailed profile that will help us match you perfectly with the shows that align with you and your goals.
HAVE YOU ATTENDED A PodMAX EVENT IN THE PAST? You will be on 3 completely different shows from any previous shows you already appeared!
What happens with the 3 podcast episodes that I record?
As part of PodMAX, you will record as a guest on 3 top shows that are relevant to your industry.
Each of those episodes will be released on that host's podcast according to the show host's schedule.
Typically, you can expect your show appearances to be released between 1 and 4 weeks from the date of recording.
Do I have to be available for the entire day?
Yes. If there's one thing we've learned through the 10 PodMAX events we've held to date, it's that the day actually flies by. Each hour of the agenda is perfectly crafted for your benefit.
You won't want to miss any part of it.
You'll be given the exact agenda the week prior to the event.
Notable Keynotes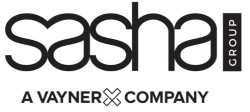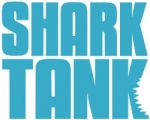 RETAIL - $1500
$699
ALL ACCESS PASS
Gain exposure and get your message heard by appearing as a guest on 3 TOP PODCASTS
5-Day Virtual Challenge: (self-paced) Dig into each of The 3 D\\'s (Discovery, Delivery, Discipline) and get a head start on crafting and communicating your message

Grow your net worth through our NETWORKING SESSIONS. Align with all the other guests and podcast hosts.
Discover business best practices from industry experts at our MASTERCLASS SESSION.
Rub (virtual) shoulders with and learn from our KEYNOTE SPEAKER STRATEGY SESSION
Enjoy lifetime access to the EVENT RECORDINGS (Workshop, Keynote)
EXECUTIVE MEDIA TRAINING: Let us help you identify and enhance your interview style and approach during our pre-event group training session (recorded for your review)

Access to the ON AIR BRANDS NETWORK Private Facebook group
RETAIL - $2000
$999
TRANSFORM YOUR BUSINESS
Includes everything from the PRO Ticket plus...
2 ADDITIONAL podcast bookings post-event.


Podcast bookings fulfilled by PodMAX Talent
Our two flagship video training courses:

BEST GUEST EVER: 6-Part video training course (complete with transcripts and worksheets)
BEST INTERVIEW EVER: 6-Part video training course (with transcripts and worksheets)
ALL RECORDINGS from PREVIOUS PodMAX virtual events
RETAIL - $2500
$1999
BROADEN YOUR IMPACT

Includes everything from the ELITE Ticket plus...
FOR PODCAST GUESTING:

MASTER THE MIC
Training Program: 4-weekly post-PodMAX group workshop sessions
✔️ Taking your message and podcast guesting career to new levels of visibility
✔️ Receiving a professional audit and feedback of YOUR interview conversations
✔️ Strategy session to implement immediately and to plan for the bigger picture
✔️ Implementation and accountibility
✔️ Practice and rehearsal sessions